CRAFT

CAN LABELS
---
You got into this business for the beer, so why spend all your time on the details? With the easiest ordering system, guaranteed ship dates, and some wild savings we're taking the labelling burden off so you can focus on what matters most, the beer!
The average program member can save up to 20% on their labels. After all, better beer margins make for happier breweries (and more craft beer for everyone!).
JOIN
---
Pour yourself a pint and sign into your Summit Plus account. Select your pre-existing artwork or send us your latest design.
ORDER
---
Order a minimum of 2,000 labels or 5,000 sleeves per can size by either the Monday or Thursday at 9 am.
GET IT
---
Sit back and relax. Your order is on the way! Labels will be shipped by the following week, sleeves ship 2 weeks later.
BREW BEER
---
Whatever you want. How you spend your time is once again up to you.
KILLER BRANDED KEG COLLARS
---
We're making this quick and easy (and inexpensive). Once a month place your order, approve it, and get your supply by the 1st Monday of the following month. Because labelling kegs should be that simple
STAND OUT PRODUCTS

IN STANDARD SIZES
---
Standard sizes might not sound sexy but bear with us. We're talking about the same high-quality material, tech, and registration for less. Seriously, standard sizing has never felt this good. Plus, you can still order full-size, embellished-to-the-nines labels outside of the program whenever you want.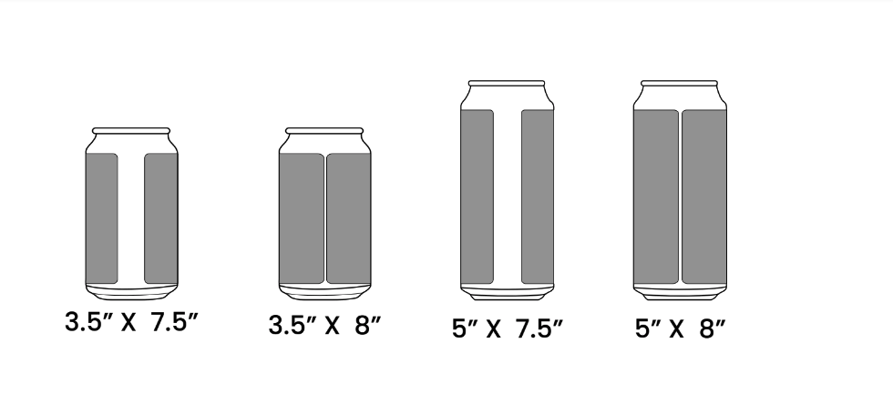 AND THERE'S SHRINK SLEEVES!
---
All the power, speed and affordability of the For the Love of Beer Program, now in shrink sleeves. For the first time, anyone can achieve the power of 360° with the full-service online ordering, wild savings, pre-scheduled bi-weekly ship dates, and those dependable deliveries you've grown to love in your labels.
DEPENDABLE
DELIVERIES
---
Weekly delivery twice a week means you never have to wait long for your labels— Miss the first deadline, just hop on the second and get it three days later. Ship half to your brewery and the rest to your packaging partner or even your mom's house. (We won't judge.)
PRE-SCHEDULED
SHIP DATES
---
We've collaborated with our partners to give you a concrete date to work back from. So, now it's super simple, just place your order during the order window (in green), it will be shipped on the next scheduled ship date (in black). What do you do in the meantime? Maybe drink a beer, troll the #bcbeermemes, or have a nap, really it's up to you because your time is once again yours.
YOUR JOURNEY TO SUCCESS
STARTS NOW