THE
EASIEST WAY
TO ORDER LABELS
---

Order online (and on your phone), review the details and track your progress while collaborating with your team and ours in one easy to use place. It's label printing like you've never seen it before.
SMART
ORDERING
---

We believe in making your life easier. Three clicks to order seems to hit that mark! Our innovative, mobile-friendly platform means 24/7 access to your labels so that you can order on the go or in the office, all while following the status of your order in real-time.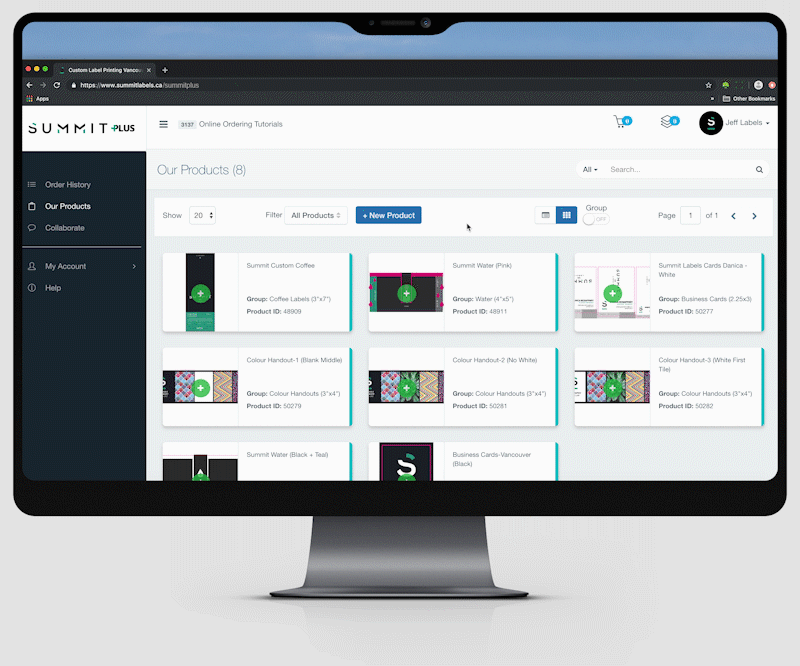 FIND WHAT
YOU NEED QUICKLY
---

With your entire order history (details and all) available anytime on Summit Plus, it's never been easier to organize, review and forecast your labels. You can even communicate with your specialist, ask questions, or upload new products. Let's be honest; you've got better things to do with your time than digging through emails (like growing your business!).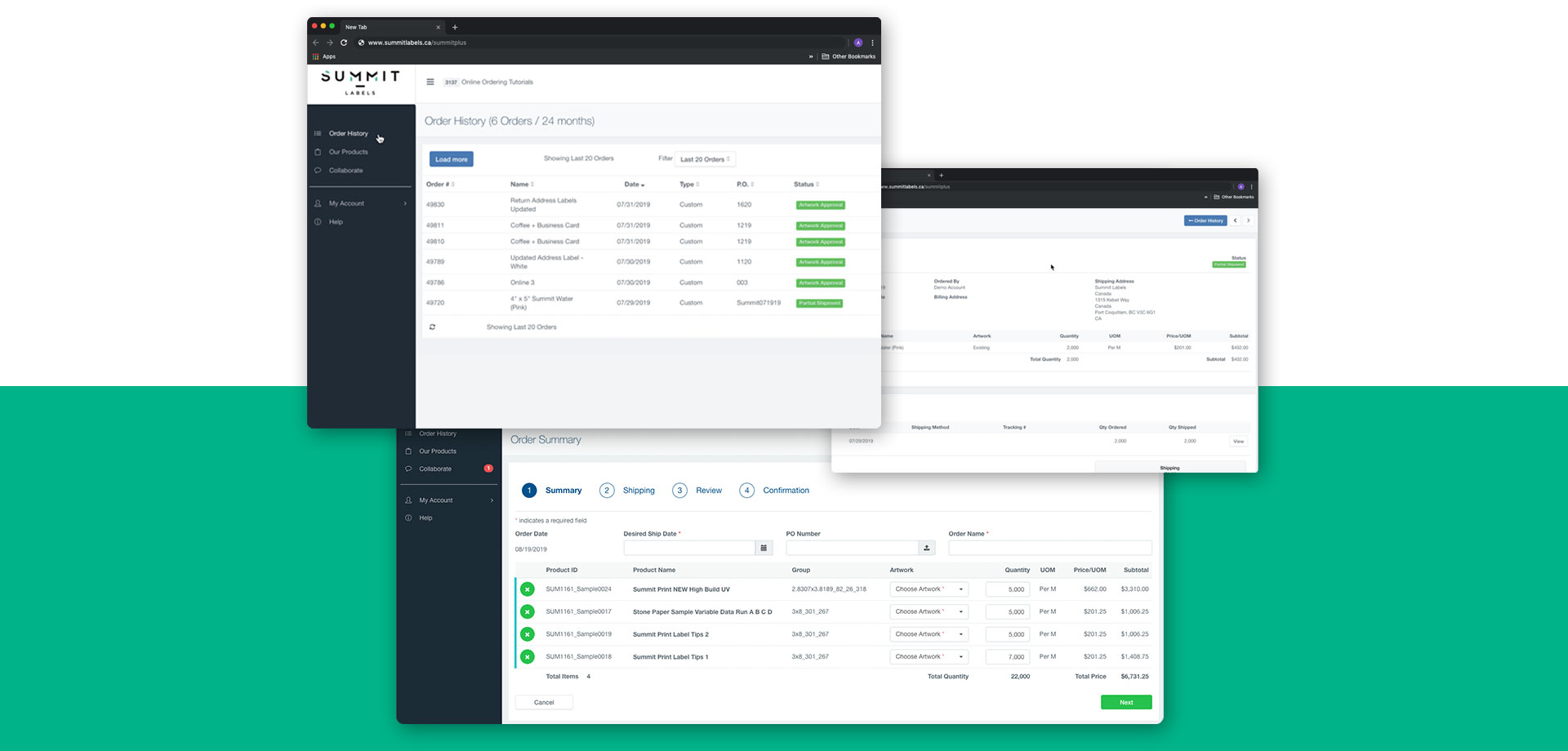 PRICE BREAKS

YOU CAN SEE
---

Now you can group your label SKUs, products and adjust quantities to take advantage of volume price breaks. It's a system that puts you in control of the costs (and keeps your accountant happy).
COLLABORATION
HUB
---
When everyone works together big things happen. Save time and smooth out your communication by adding teammates and working together in one simple, easy-to-use platform. Collaborate across departments, cities, or even countries by reviewing, accessing, and tracking your entire organization's order history all in one place (it's that easy).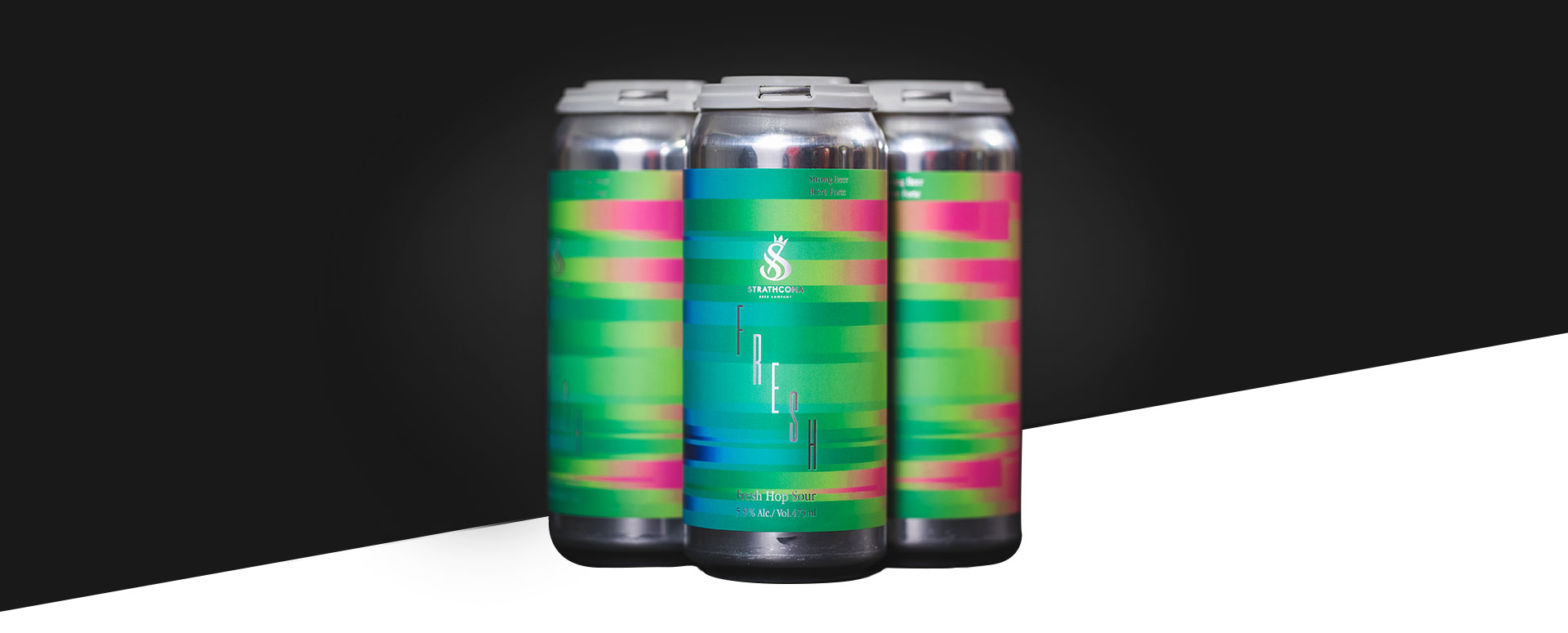 MORE FEATURES
COMING SOON
---

We're excited to bring you the ability to comment, share, review and approve all your artwork online.
I found it really easy! It was my first time using Summit Plus and am with limited reception on the ferry so I knew I had to get my order through before I lose connection completely. I logged in and saw my previous items, typed my desired amounts and confirmed my shipping address in about 3 min. So easy! Thanks for setting this up for me :)

Mei Tsang

Real Heal

Re-ordering through Summit Plus is very quick and easy. It took me 5 minutes to order 1000 labels with lots of different artwork. Super clean, intuitive, and accurate. I wish all of our suppliers did business like this!

Isiah Archer

Whistle Buoy Brewing
COMPANIES ALREADY DOING MORE WITH