LET'S

GET
WEIRD.
The craft brewing industry is an amazingly creative space, and we're here for it.
Innovating and pushing the boundaries of possibility in craft beer labels gets us fired up!
Have a wild label idea that feels like a pipe dream? Run it by us — it wouldn't be the first time we've made the impossible a reality.
"

Summit is always delivering above and beyond our expectations. They are truly leading the way in their products and service and it is a pleasure to work with them.

"
ASHLEY DURET
BRAND MANAGER
FIELD HOUSE BREWING CO.
LET'S TALK OPTIONS.
When you picture your bottle on the shelf what do you see?
It's time to make your custom label dreams a reality. With everything from embossing, nano-embossing, and debossing to foil stamping, textured high-build, and much, much more. We're ready to think outside the box if you are.
VARIABLE
DATA
PRINTING
Ready for game-changing craft beer label customization?
Using industry-leading software, we can seamlessly generate labels with different designs, number sequences, patterns, images, and colours on one run of labels — without the hefty design fees.
From signatures and vintages to lots and batch numbers, it's all possible.
MOSAIC
PRINTING
—
Virtually endless one-of-a-kind images generated from one artwork file.
Keep your image and logo consistent while making each wine label unique, individual, and engaging. Bigger, smaller, copied or rotated — we do the heavy lifting.
FOIL
STAMPED
LABELS
The ultimate way to stand out on the shelves.
There are good reasons why foil stamping is a classic design go-to. Foil stamping brings a classy, premium feel to your labels that's hard to beat!
Paired with embossing, that vibe is elevated even more with the addition of a tactile element.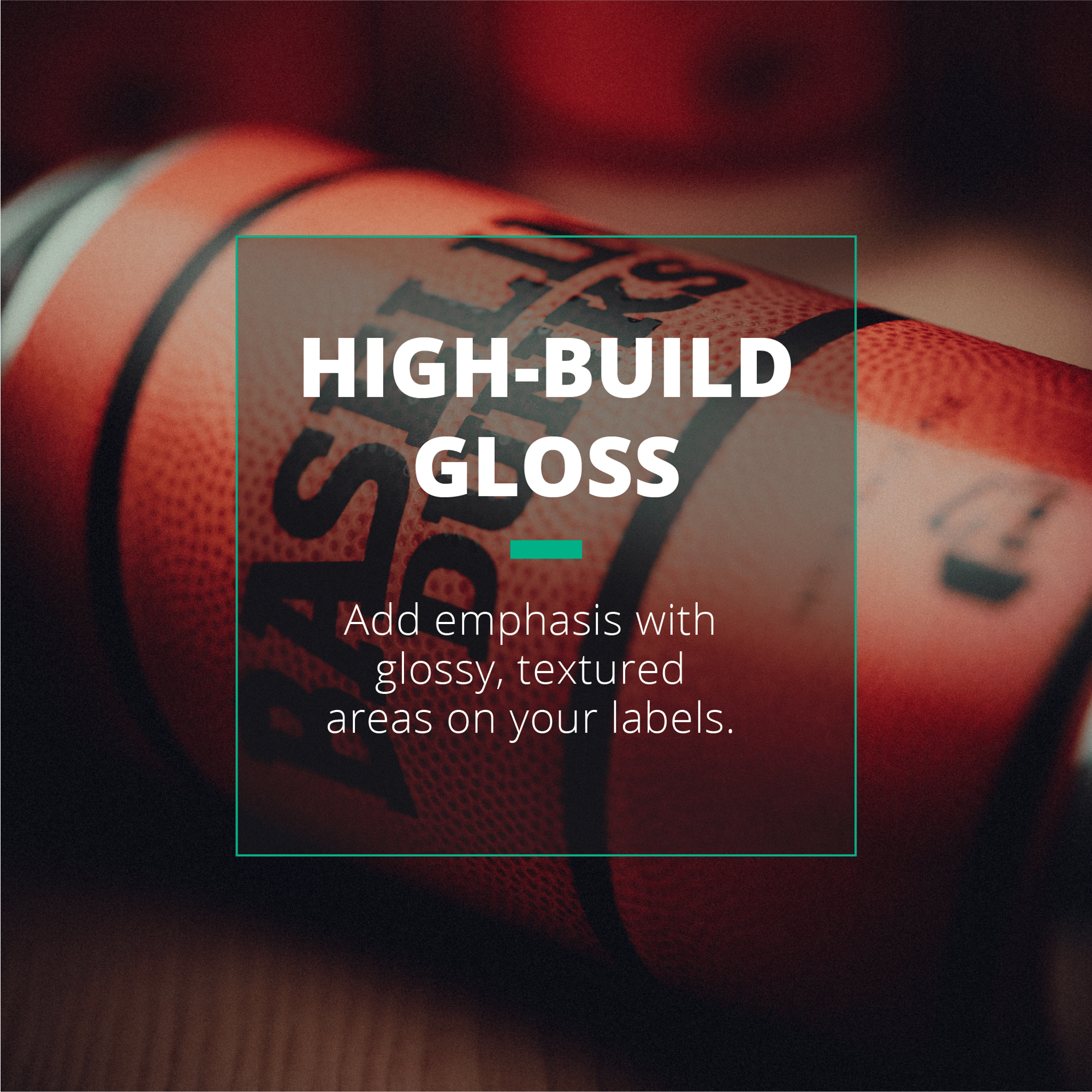 HIGH
BUILD
GLOSS
One of the best ways to create that "Ooooh!" reaction.
High-build gloss allows you to showcase specific areas of your label or create an overall texture with shiny, raised gloss.
As an extra bonus, high-build gloss is also perfect for waterproof labels.
DID YOU KNOW THAT SUMMIT LABELS CAN PROVIDE CUSTOM DIES?


Consider using a custom label shape to solidify your branding, increase shelf appeal, and provide cohesion amongst your products.