THE (HEAPING) SCOOP ON
SPORTS
NUTRITION LABELS
—
Competition is the name of the game in the sports nutrition/ nutraceuticals market, making it imperative that your labels capture the attention of potential customers. That's where we come in.
At Summit we work with some of the leading sports nutrition brands, creating labels that give their products an edge on the shelves.
With the latest in digital printing technology and a team of tenured industry pros, we have the nutraceutical label routine dialled. Keep scrolling to check out some of the label options we offer!
"The team at Summit Labels always makes sure you have everything you need to get the job done — and done exactly how you imagined.
The customer service is incredible! Ryan has personally come out to meet with us and show us endless possibilities for our labels.
All around a great team to work with and a pleasure at that!"
Kelsi Leaming
Graphic Design Manager
Magnum Nutraceuticals
LET'S TALK OPTIONS
A label might seem simple — it's just your logo and product name, right?
Well, sort of. Well-performing labels are a combination of many different elements, all working together to create the impression you want your product to create.
From texture to vibrancy (and even scent!) there are endless combinations of elements that come together to create the perfect label.
VARIABLE
DATA
PRINTING
Ready for game-changing sports nutrition label customization?
Using industry-leading software, we can seamlessly generate labels with different designs, number sequences, patterns, images, and colours on one run of labels — without the hefty design fees.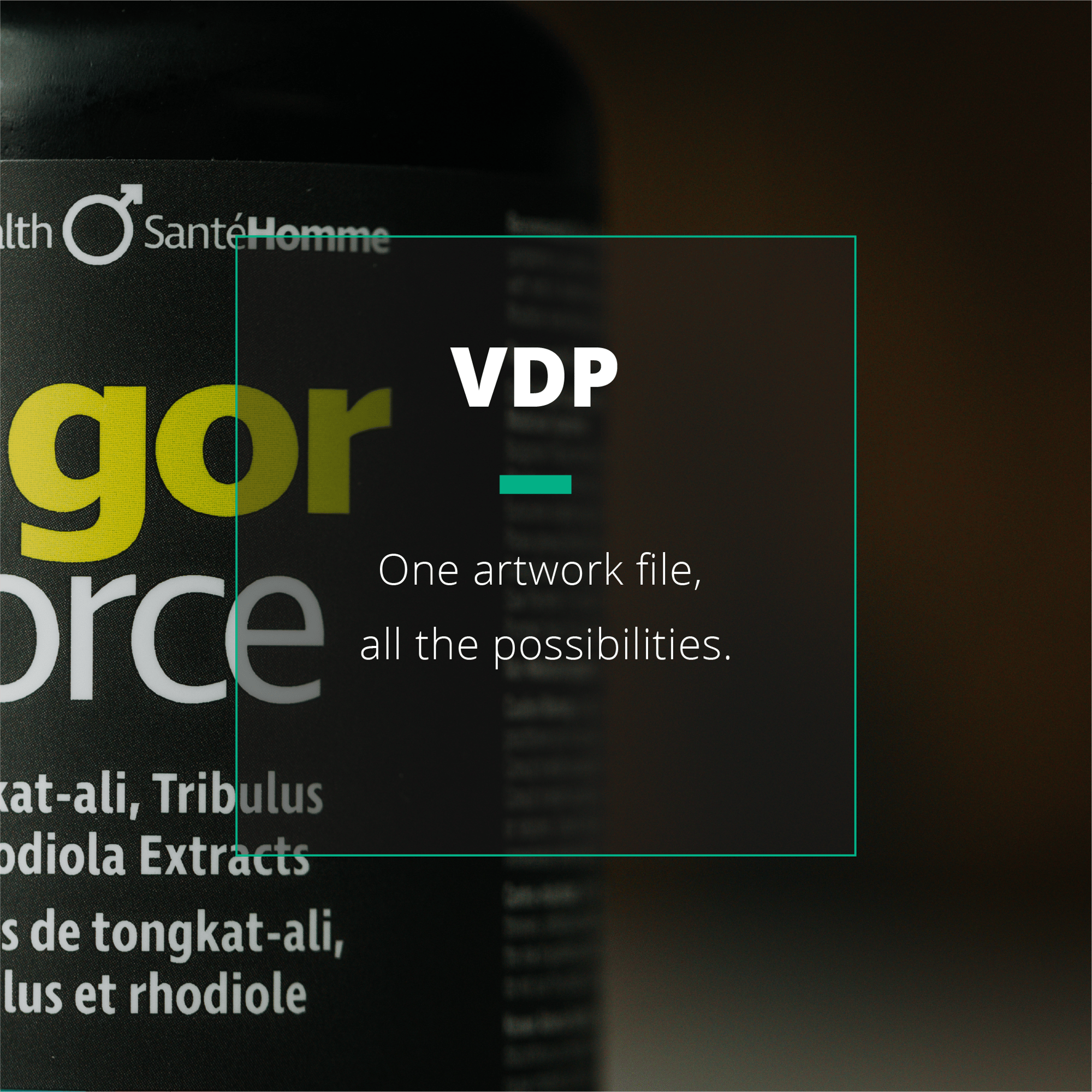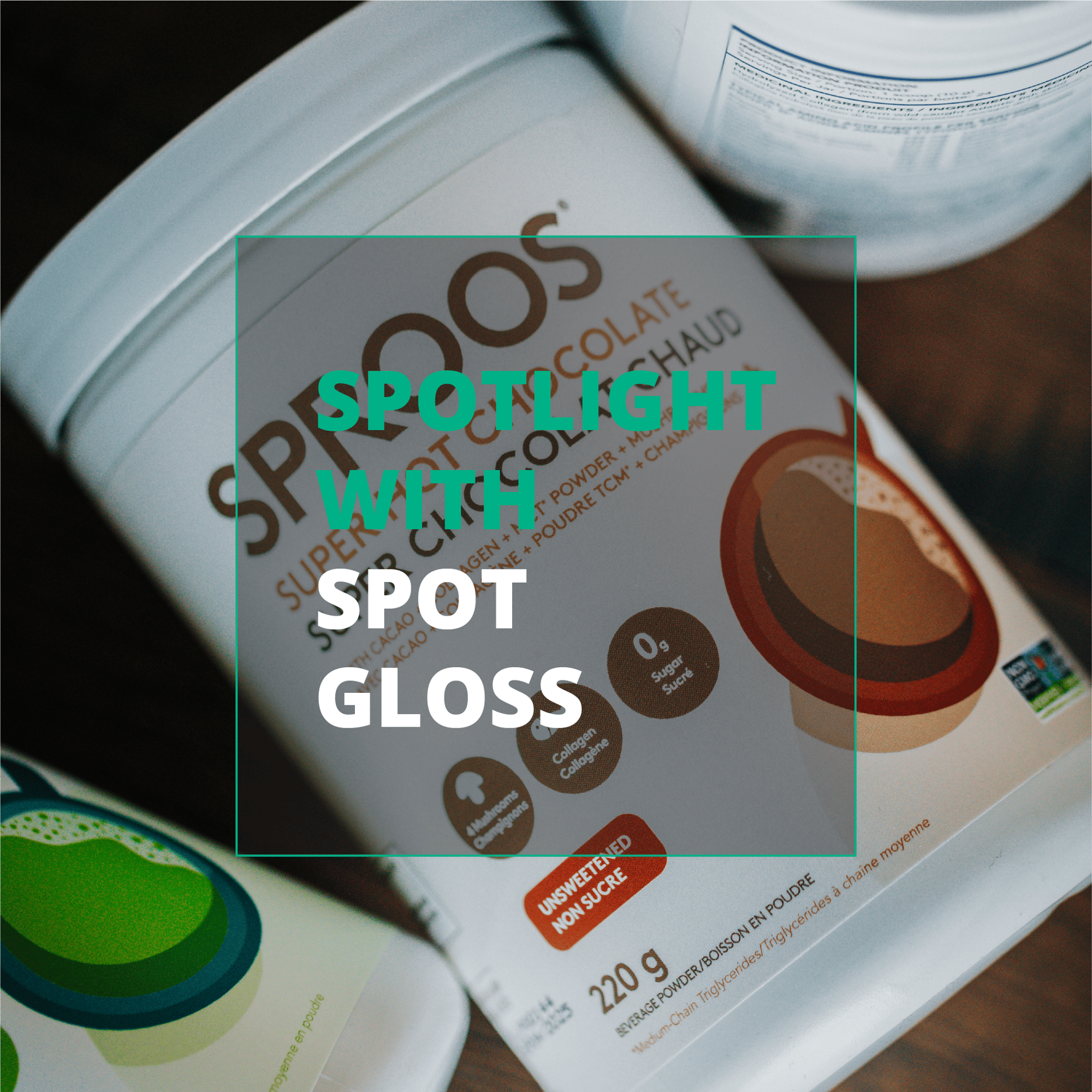 SPOT
GLOSS
—
Spot gloss is the perfect cost-effective way to highlight important areas of your label.
Adding texture and contrast elevates the visual appeal of your labels, creating an eye catching final product.
HIGH
BUILD
GLOSS
One of the best ways to create that "Ooooh!" reaction, high-build gloss allows you to showcase specific areas of your label with shiny, raised gloss.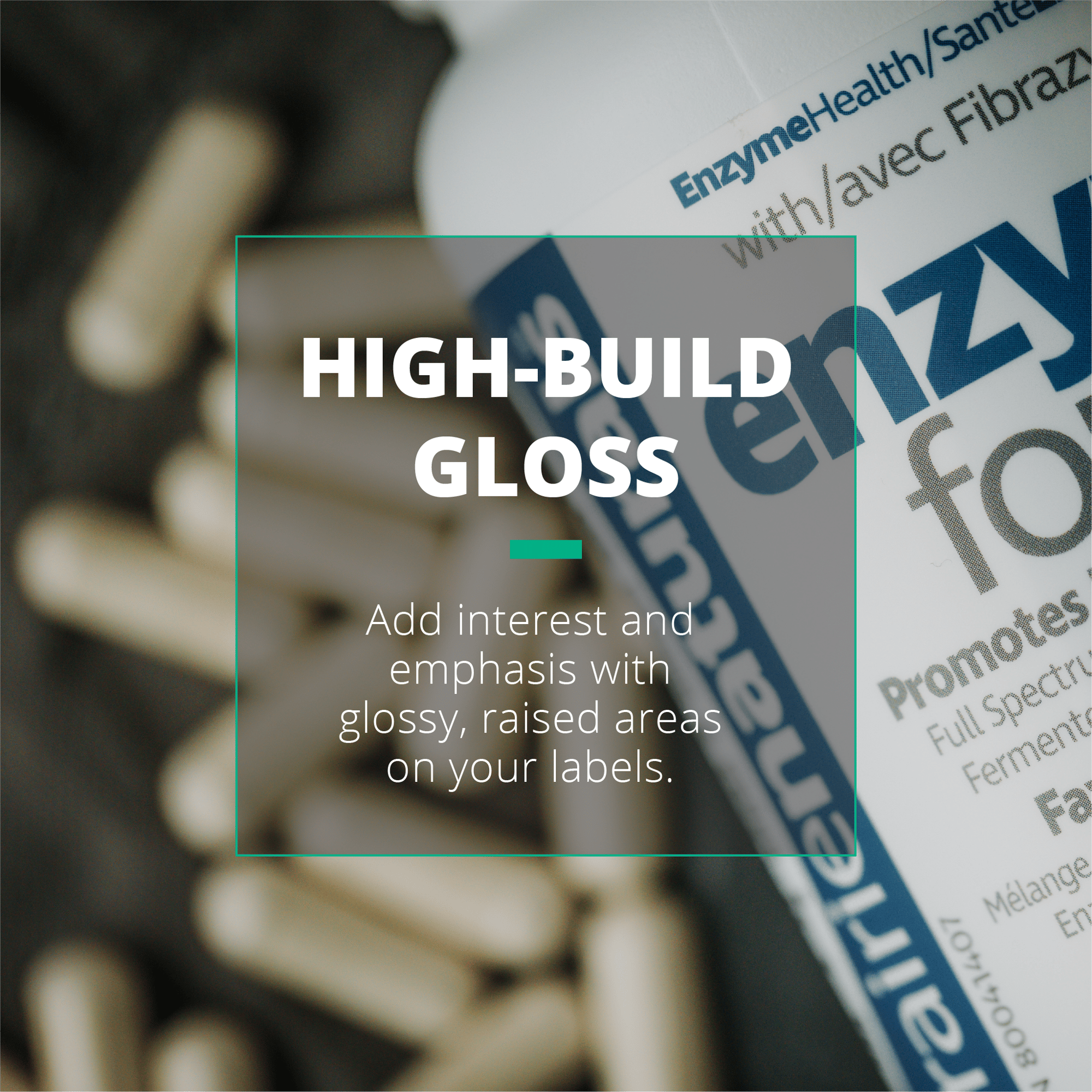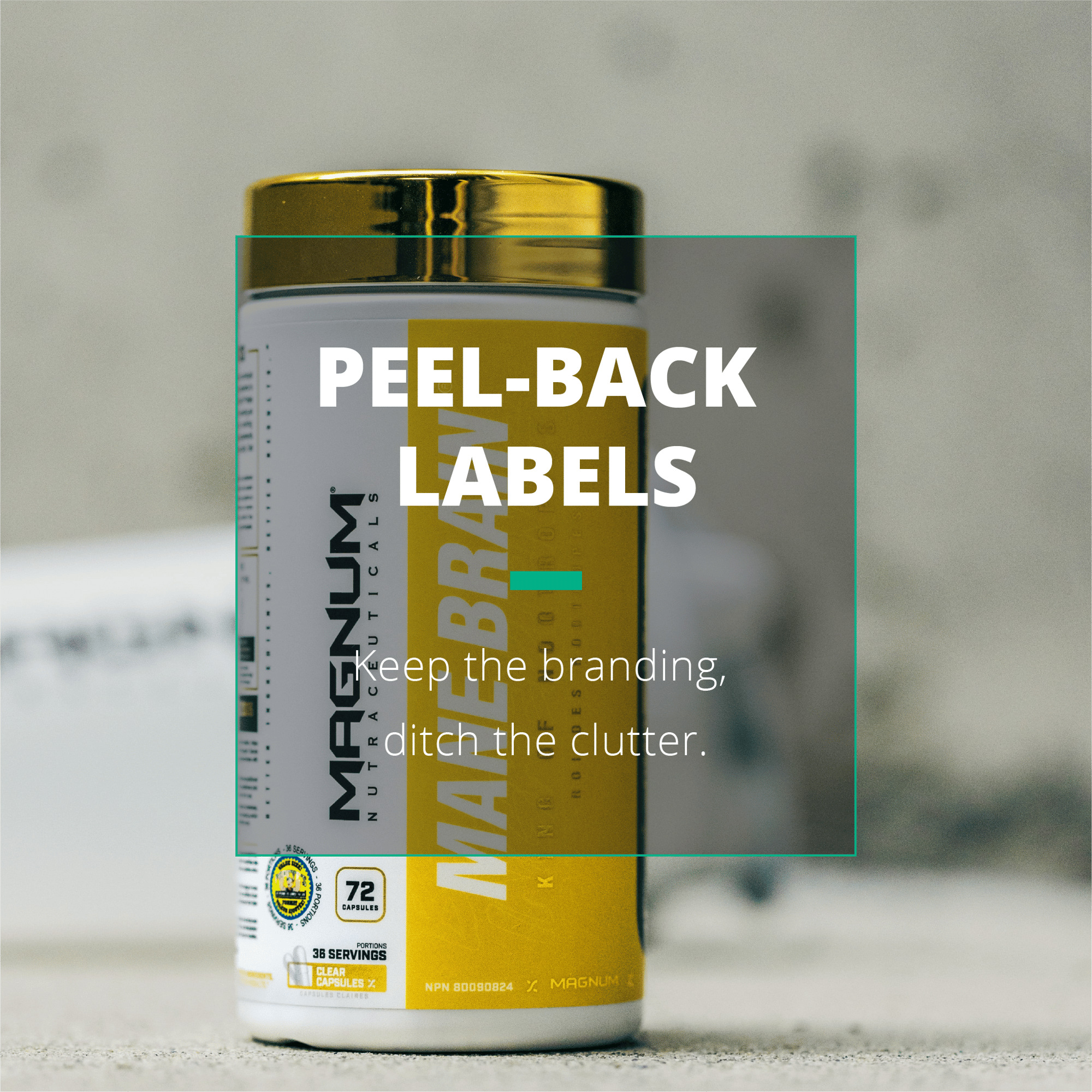 WRAPAROUND
LABELS
—
Wouldn't you love to DOUBLE your design space?
Peel-back (or wraparound) labels are the perfect way to fit all of the nutrition and regulatory info on your labels while keeping a clean design.