LET'S TALK ABOUT
GLOSS

, BABY
Spot gloss is a perfect way to add emphasis to areas of your label that you want to highlight.
No need to alter your current design or branding — just choose where you want to call attention to and gloss away!
Spot gloss won't impact the functionality of your label. It's waterproof and screen-printed onto your labels so it won't peel.
It's very slightly raised in texture, so it also lends a tactile element.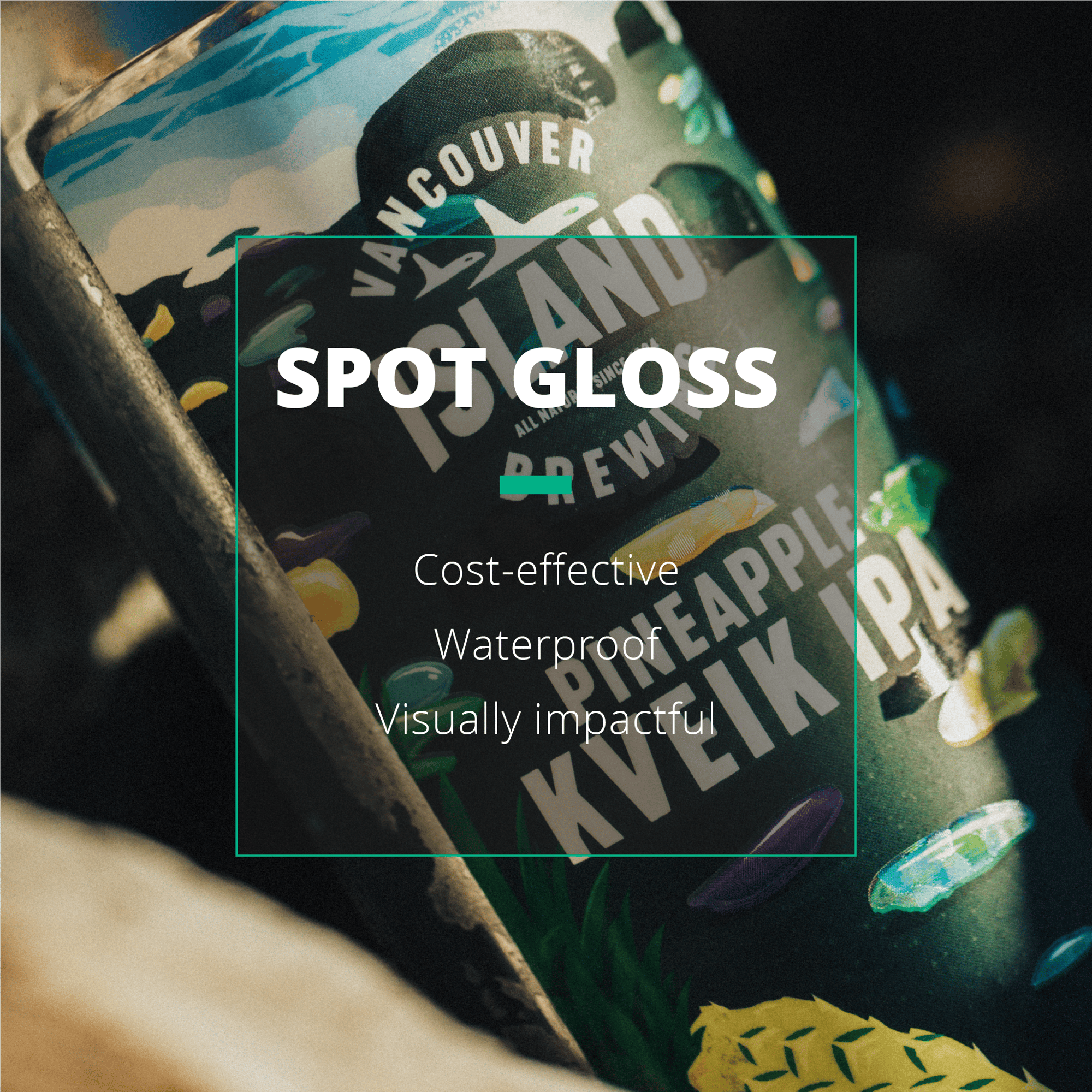 SPOT GLOSS

v

HIGH-BUILD GLOSS
What's the difference?
Spot gloss and high-build gloss are similar, but there are a few key differences:
Spot gloss has a very subtle raised texture, whereas the texture of high-build gloss is much more prominent.


Spot gloss is less costly than high-build gloss. (If you're curious about how glossy elements will work with your labels, starting with spot gloss is a great way to test the waters.)


Want to know more about high-build gloss? Head over here to check out some very cool labels and learn more.
OR...